CBI's focus on sustainability and the creation of a robust coffee value chain is obvious during visits to our operations, subsidiaries, and affiliates. This focus is core to our success in sourcing, processing, and marketing specialty and high-grade commercial coffee.
Involved at every operating level in the country of origin, the coffee team continually identifies opportunities to improve quality and increase efficiency. Our inclusive managerial and operational process is built on a commitment to:
Partner with growers to improve the quality and standards at the supplier level. Our goal is to establish long-term relationships which ensure our farmers/suppliers have the skill required to produce exceptional quality coffee cherries and are rewarded for that quality.
Maximize the value of the product we procure through our state-of-the-art processing facilities and deliver coffee that produces an exceptional cup.
Earn and maintain certifications that affirm CBI's focus on sustainability and corporate responsibility.  Sustainability and social responsibility are valued and demanded by the most discerning consumers. Our certifications include:

CAFÉ Practices–a green coffee sourcing program developed by Starbucks in collaboration with Conservation International and Scientific Certification Systems, Inc.  This certification was established to evaluate, recognize, and reward producers for growing sustainable, high-quality coffee.
Fairtrade International—a social movement to improve trading conditions and promote sustainable coffee.  The overarching goals are to promote:

Income sustainability for producers
Individual and community well-being
Environmental stewardship

Organic certification—Organic agriculture is the application of a set of cultural, biological, and mechanical practices that support the cycling of on-farm resources, promote ecological balance, and conserve biodiversity. To be labeled as organic in the United States and the European Union, a product must be:

Produced without excluded methods (e.g., genetic engineering, ionizing radiation, or sewage sludge);
Produced using allowed substances; and
Overseen by certifying agents.

Market our premium coffees to importers and roasters around the world and expedite delivery to meet customers' standards. Our goal is to establish long-term strategic relationships with importers (wholesalers, retailers, roasters, etc.) who want the highest-grade coffee and a reliable supply source.
Maintain continuous communication with the value chain to effectively deliver on our clients' exacting standards for quality, delivery timelines, and pricing.
We annually process and export over 30 million pounds of "Specialty" coffee, the world's highest quality Arabica coffee as identified by the Specialty Coffee Association's Green Coffee Classification scale.  Our product quality and processes ensure a consistent supply line that consistently delights our customers.  Current origins include: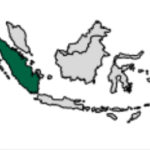 Northern Sumatra—These are some of the heaviest, smoothest, and most complex coffees in the world.  Supply from this region is limited and difficult to obtain making it one of the coffee industry's most strategic sources.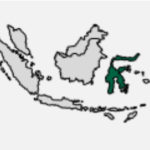 Sulawesi—Coffee from this origin has a lighter body, smooth buttery quality, and higher acidity than coffee from Sumatra. The flavors are complex and earthy. CBI's coffee comes from the Toraja region; it is sometimes marketed as Kalossi, the colonial Dutch name for the region.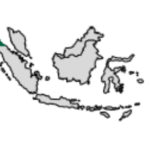 Aceh—CBI's coffees from this region are strong-bodied with lower acidity and have flavor notes of caramel, raisin, sweet cedar, and cocoa. This premium coffee is Fairtrade, organic, and shade grown.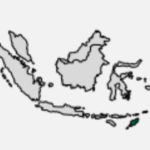 East Timor—Because of the island's natural ecology, much of the coffee produced here is shade grown and organic.