Senior Management
Our senior management plans and implements our vision and mission, focusing on achieving results in the short and
long-term.
With special attention to our core values, we have evolved to become a global company with a presence in a number of countries and a world
wide reach.
Milan R. Kucerak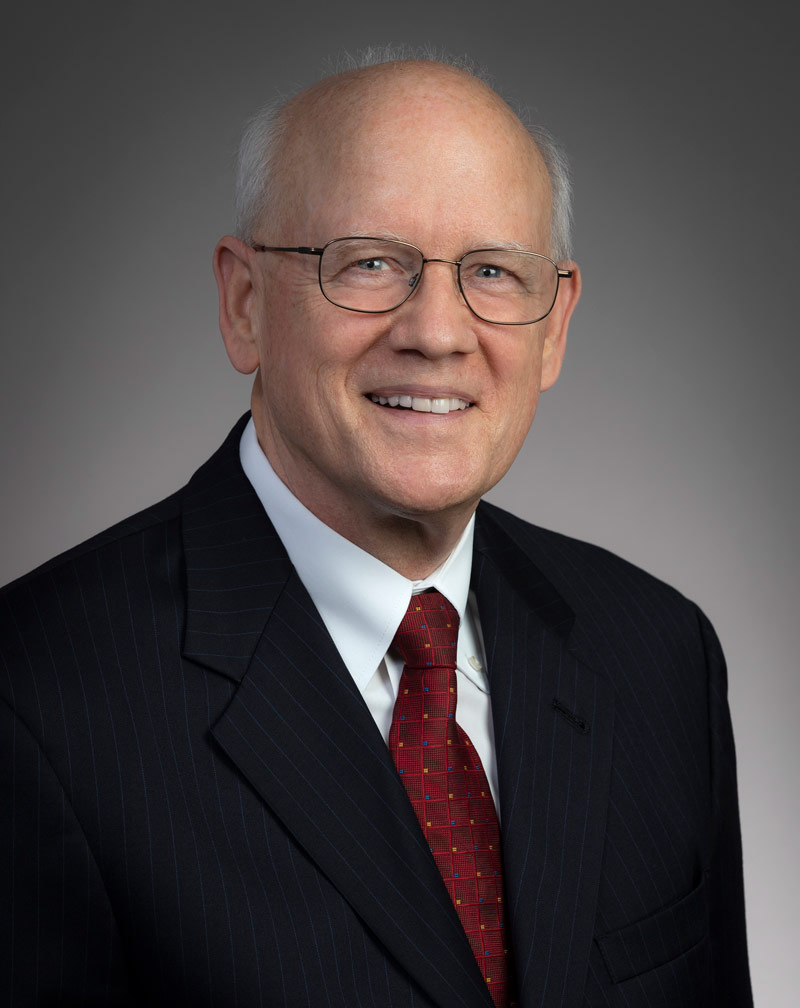 Milan Kucerak succeeded Robert Clark as President and Chief Executive Officer of CBI, Inc. in January of 2021. Mr. Kucerak served as Vice Chair for ten of his twelve years as a CBI Director.
Mr. Kucerak has an extensive background in finance, marketing value-added products, and ag-business leadership that complements CBI's mission and values. He served as CEO of Landus Cooperative, a company formed by the merger of West Central Coop and Farmers Cooperative Company and was CEO of West Central Co-op for ten years before the merger. Milan was Executive VP of Animal Nutrition at West Central growing the bottom line to $10M from historic levels ranging between $2M and $4M. Prior to joining West Central, he was Director of Credit and Financial Services for the Purina Mills product line division of Land O'Lakes. During this time, he reduced operating costs by 50% through a restructure of the credit department.
Milan graduated in 2001 from the Martin J. Whitman School of Management at Syracuse University with an MBA in Marketing and Finance. He earned a BA from State University of New York at Albany with a double major in Philosophy and Political Science. Milan served as Trustee for the Graduate Institute of Cooperative Leadership and as Board Member for ABC Benefits Cooperative from 2016 through 2019. Milan served as United Way Campaign leader for fourteen years while with Land O'Lakes, Purina Feed, and the Farm Credit system.
Stephen Crea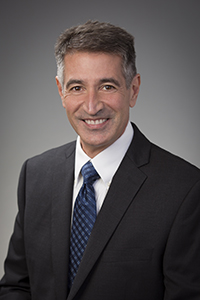 As CFO, Steve taps his 25 plus years of international financial, accounting, and operational management expertise with public, private, and closely held companies. He possesses vast experience in the management of private equity investments, merger and acquisition activities, and placement of debt and equity in capital markets. In addition, Steve has special expertise in the management of highly leveraged, turnaround, and financially distress companies.
Steve earned his Bachelor of Science in Business Administration (BSBA) with major emphasis in Accounting from The Ohio State University and his Master's in Business Administration (MBA) from the University of Nebraska with an emphasis in Finance and Economics. Mr. Crea has earned Certified Public Accountant (CPA), Certified Management Accountant (CMA), and Chartered Financial Analyst (CFA) certifications.
Lisa Knight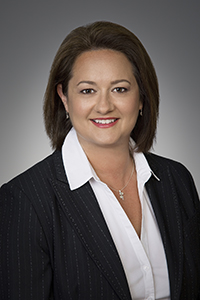 Lisa is President and General Manager of Select Products and Flavors, LLC. She also provides origin development leadership to business pipeline and sourcing initiatives on the African continent including one of CBI's most extensive value-chain expansions. Her role as liaison with US and international government aid organizations has developed her expertise in logistics, commodity trading, and trade financial risk.  Before joining CBI in 2005, she spent nine years in Project, Process, and Engineering Management roles with Quest International, Inc/Unilever.  Lisa's strength in quality assurance and customer relationship management have been pivotal to her leadership contributions.
Lisa graduated with a Bachelor of Engineering in Chemical Engineering with 1st class honors from Strathclyde University in Scotland. She broadened her capabilities by completing two-year business management program focused on strategy, marketing, finance, and information systems through Henley Management College in London. Additional professional development includes Hygienic Design training, Lean Manufacturing, and Accountability Leadership training. Lisa is a member of the American Institute of Chemical Engineers (AIChE), the Institute of Food Technologists (IFT), the National Food Processors Association (NFPA), and the Flavors Extract Manufacturers Association (FEMA).
Cheryl Ricketts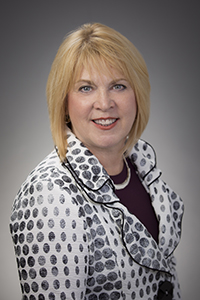 Cheryl is a dynamic, results-oriented executive with over 30 years of progressive and diverse experience in consultative business-to-business sales, sales leadership, strategic human resources leadership, and problem resolution with Executives and Boards of Directors. She joined CBI as Vice President of Administration and Chief Human Resources Officer in 2017 after supporting the company as a strategic HR and change consultant for sixteen years. In her current role, Cheryl focuses on IT and cybersecurity, talent management, employee engagement, and increasing overall organizational effectiveness.
Before joining CBI, Cheryl founded and led Competitive Edge HR, Inc., a boutique HR and Talent consulting firm and led the succession and talent planning process for Nationwide Insurance. She served as Regional VP of Sales for Franklin Covey where her 40-person team was recognized for generating the highest average individual sales with the lowest expense ratio. Before joining Franklin Covey, Cheryl led the talent acquisition, management development, performance management, succession planning, and sales training functions of Countrymark, Inc., a $1B cooperative.
Cheryl graduated from The Ohio State University with Honors; she earned a Combined Bachelor's and Master's degree in Agricultural Economics and Agri-Business Management in 13 quarters. She is a certified Executive Coach and has received awards for her leadership and professional contributions from The Ohio State University, the American Society of Training and Development, and her local chamber of commerce.
Valeria "Val" Roach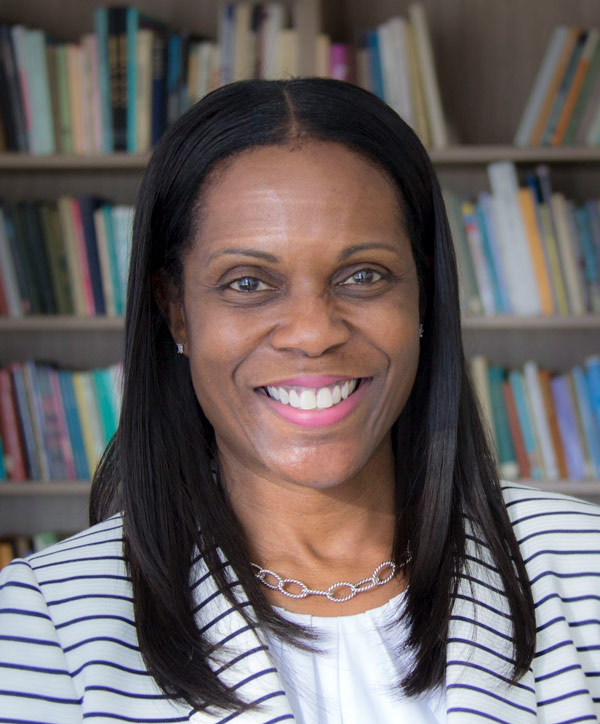 Ms. Valeria "Val" Roach was selected to be the third person to Chair the CBI, Inc. Board succeeding Robert Clark who served as Chair of the Board from 2016. She has provided leadership and expertise in her previous roles as Chair of the Talent and Compensation Committee and a member of the Audit Committee. Ms. Roach is the Executive Vice President and Chief Financial Officer of the National Cooperative Business Association Cooperative League of the United States of America (NCBA CLUSA.).
During her 30-plus years of experience in the profit, not-for-profit, and NGO industries in domestic and global operations, she developed extensive expertise in international development across Africa, Asia, Central America, Eurasia, and the Middle East. Val is recognized for competence in financial management, strategic development, government contract acquisition, government contract accounting, program management, compliance, and capacity building.
Ms. Roach earned her master's degree in Business Administration (MBA) and Accounting from the University of Phoenix and has received executive advanced certificates from Massachusetts Institute of Technology (MIT) Sloan School of Management, Leadership America Premier Women's Leadership Program, and the Center for Creative Leadership.