Cheryl Ricketts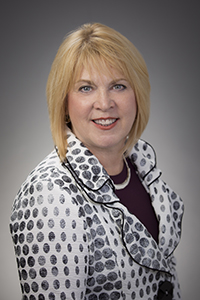 Cheryl is a dynamic, results-oriented executive with over 30 years of progressive and diverse experience in consultative business-to-business sales, sales leadership, strategic human resources leadership, and problem resolution with Executives and Boards of Directors. She joined CBI as Vice President of Administration and Chief Human Resources Officer in 2017 after supporting the company as a strategic HR and change consultant for sixteen years. In her current role, Cheryl focuses on IT and cybersecurity, talent management, employee engagement, and increasing overall organizational effectiveness.
Before joining CBI, Cheryl founded and led Competitive Edge HR, Inc., a boutique HR and Talent consulting firm and led the succession and talent planning process for Nationwide Insurance. She served as Regional VP of Sales for Franklin Covey where her 40-person team was recognized for generating the highest average individual sales with the lowest expense ratio. Before joining Franklin Covey, Cheryl led the talent acquisition, management development, performance management, succession planning, and sales training functions of Countrymark, Inc., a $1B cooperative.
Cheryl graduated from The Ohio State University with Honors; she earned a Combined Bachelor's and Master's degree in Agricultural Economics and Agri-Business Management in 13 quarters. She is a certified Executive Coach and has received awards for her leadership and professional contributions from The Ohio State University, the American Society of Training and Development, and her local chamber of commerce.